Dazeroa300's F4 Racing Academy is a special one-to-one training program designed for young go-kart drivers who want to boost their career in motorsport and reach a higher licence level. The aim of this program is to offer them the right tools and skills to face all the challenges the world of motorsport will put in front of them, on and off the track.
The program includes theoretical sessions and a lot of practice, always supported by our professional drivers-instructors. All our instructors have a competitive background in the racing world and have been, or are currently competing, in national and international racing series. Always supported by our professional drivers and instructors, the trainees will improve not only their driving technique and behaviour on track, but also their psychological and physical status.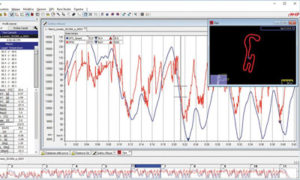 Through the latest generation of AIM data acquisition systems, the trainees will have the opportunity to view, monitor and process all the data and video collected during the tests.
Thanks to this devices and the support of the instructor and the racing engineer, in the first part of the course the trainees will improve their driving technique, and, by the end of the training, they will be able to search for the right performance by modifying the car's set-up.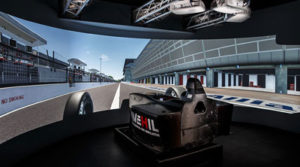 We are proudly collaborating with AVEHIL, leaders in the sector of professional driving simulation, in order to provide our trainees the latest and most efficient technologies to improve themselves also off the track.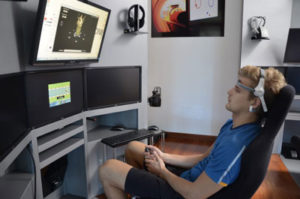 Thanks to the partnership with Formula Medicine, sport medicine centre, we give our trainees the opportunity to participate in the Mental Economy Training® program.
The goal of this program is to teach our trainees how to optimize their brain function in order to increase their performance and reduce energy waste.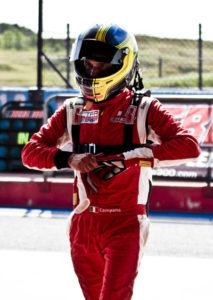 Thanks to the collaboration with Sabelt and Stilo, we are also able to offer our trainees all the racewear necessary to hit the track in total safety, in case of need. Tracksuits, gloves, helmets, balaclava, HANS collar, everything strictly approved by the FIA.